We have now received the thank you letter from the Royal Marsden Hospital (the original having gone missing in the post). We raised a total of £4250.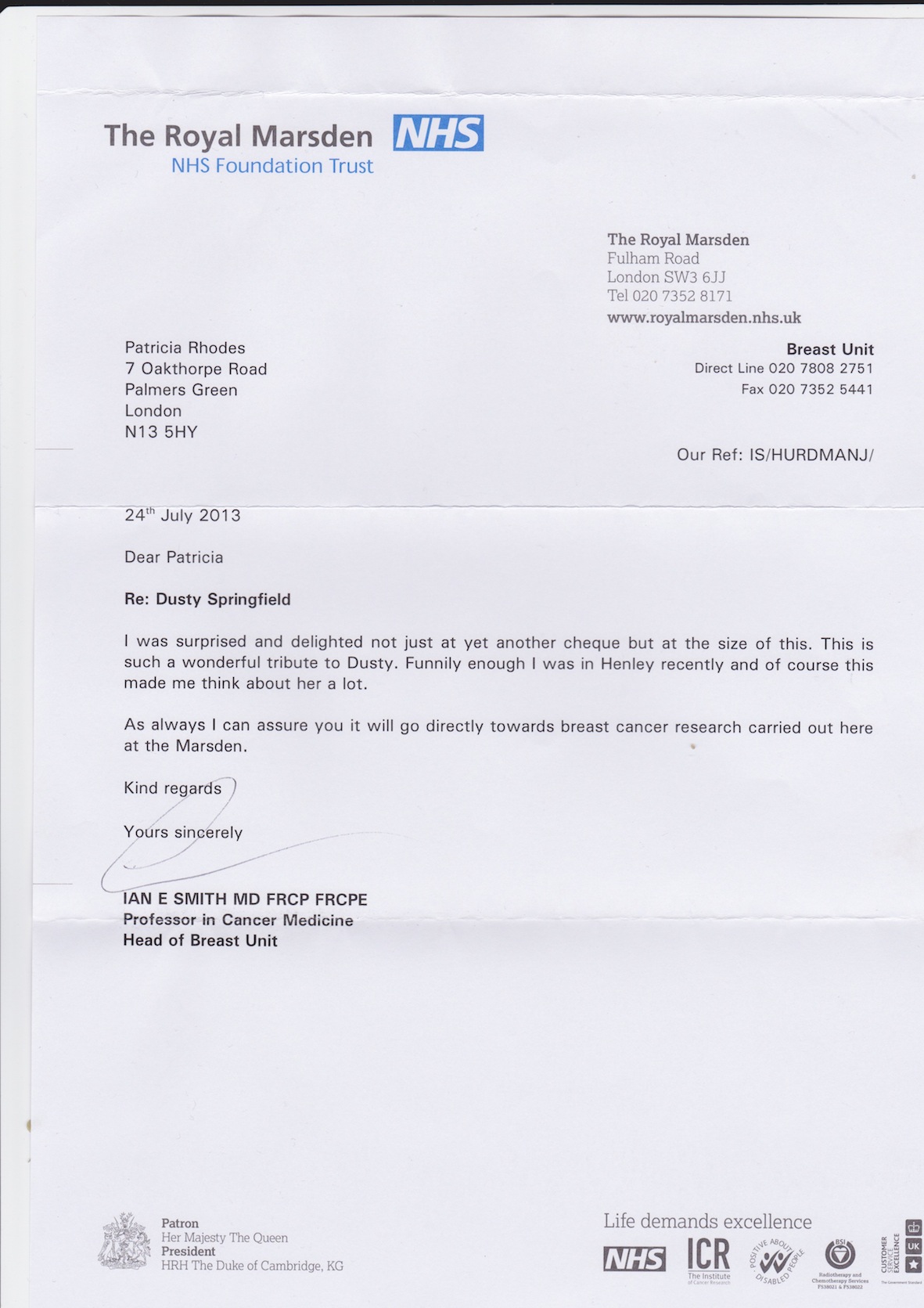 Thank you all for your continued support.
Dusty Day 2013 seems to have been popular with you all, many of you saying it was the best yet!!
Wee Willie Harris got us off to a great start, doing almost an hour!
We then had a couple of changes at the last minute as Billie Davis & Michelle Collins both pulled out. We were treated to the lovely tones of Martyna, singing Spooky and This Guy's In Love With You, as well as Will You Still Love me Tomorrow. Then Dusty's childhood friend Peter Miles sand a couple of jazz standards.
Following the auction, which made over £1600, Simon Bell did a 30 minute set including I'm Coming Home Again, Tupelo Honey and Just Once. madeline Bell then did a set of Bacharach/David classics - Look Of Love, I Just Don't Know What To Do With Myself, and Alfie, before being joined by Simon for Long After Tonight Is All Over.
At the end of the day Simon, aided & abetted by the crowd, sang You Don't Have To Say You Love Me.